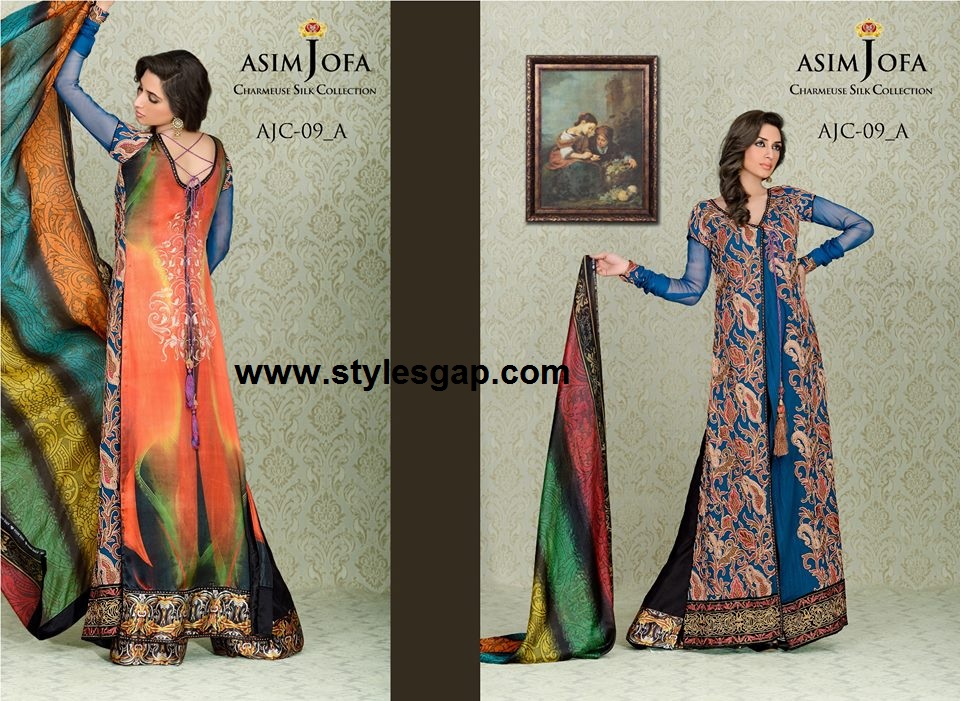 Asim Jofa, one of the renowned Designer of Pakistan Fashion Industry. He's working in the Pakistan's fashion industry since few decades and now known as one of the best and super hit designer of Pakistan. It has presented its many collection including Formal wear, simple wear, evening wear and many more but recently it has presented its Latest Asim Jofa Charmeuse Silk Collection 2013-2014 . This collection includes the fancy dresses having embroidery work and are wonderfully stitched. The Dresses have their own unique colors and Prints which are really attracting and Mind Blowing.
Wonderful Charmeuse Silk Collection By Asim Jofa
Here, Today i have posted the Lovely and stunning Outlets of Charmeuse Silk By Asim Jofa which is recently launched. These Dresses have their own glowing and glamorous Shades and colors which are specially made for events, in fact the Stuff as well is perfect and high quality. The Outlets are well stitched and uniquely designed for festival like Eid Celebrations. Different color contrast is used and Mixed in order to form gorgeous prints and freshly presented to customers. You can also buy these dresses online through the their offical website.  Enjoy the Delicate dresses by wearing them. Be Stylish and Gorgeous By the Latest Trends of fashion. You can wear these fancy clothes at every event and occasion as well because they are specially designed for parties and events. They have most soothing color contrasts and look trendiest as well.
Event Wear Silk Collection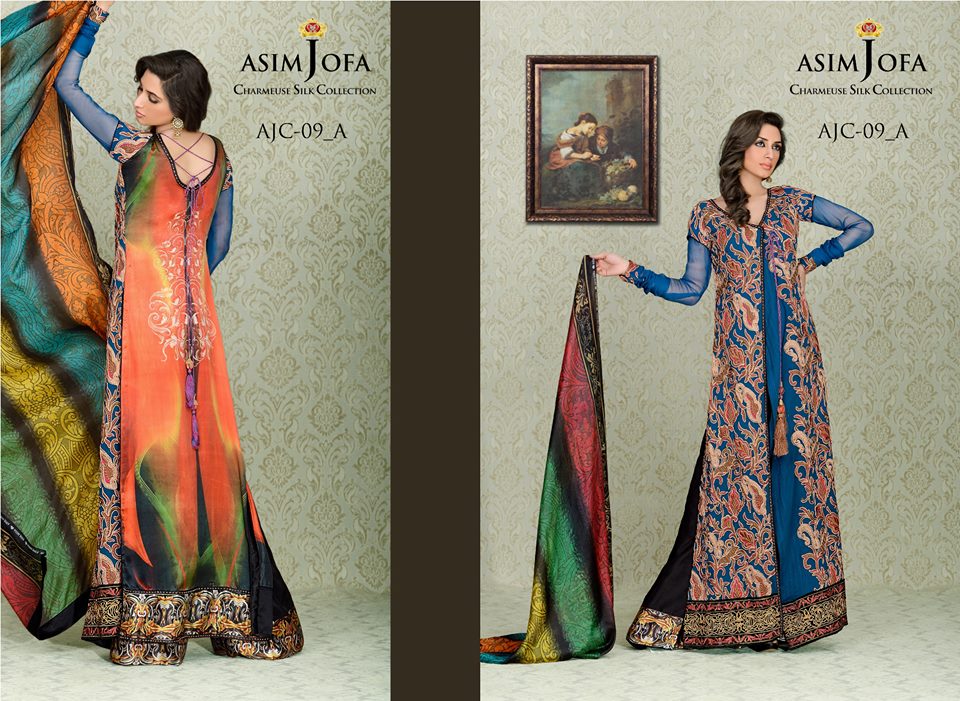 Stunning Evening wear dresses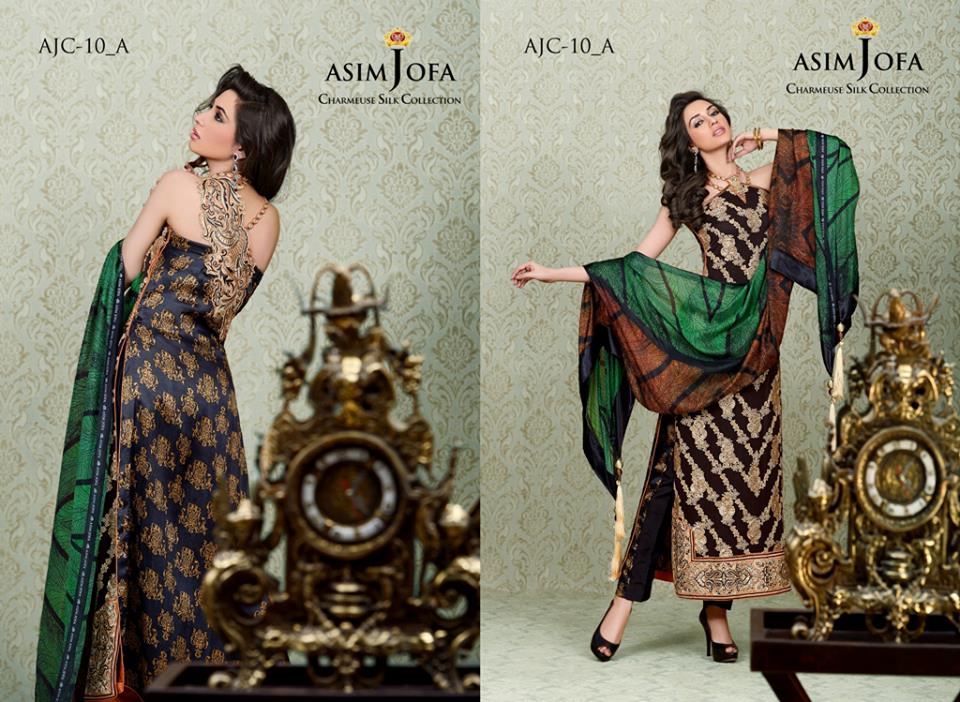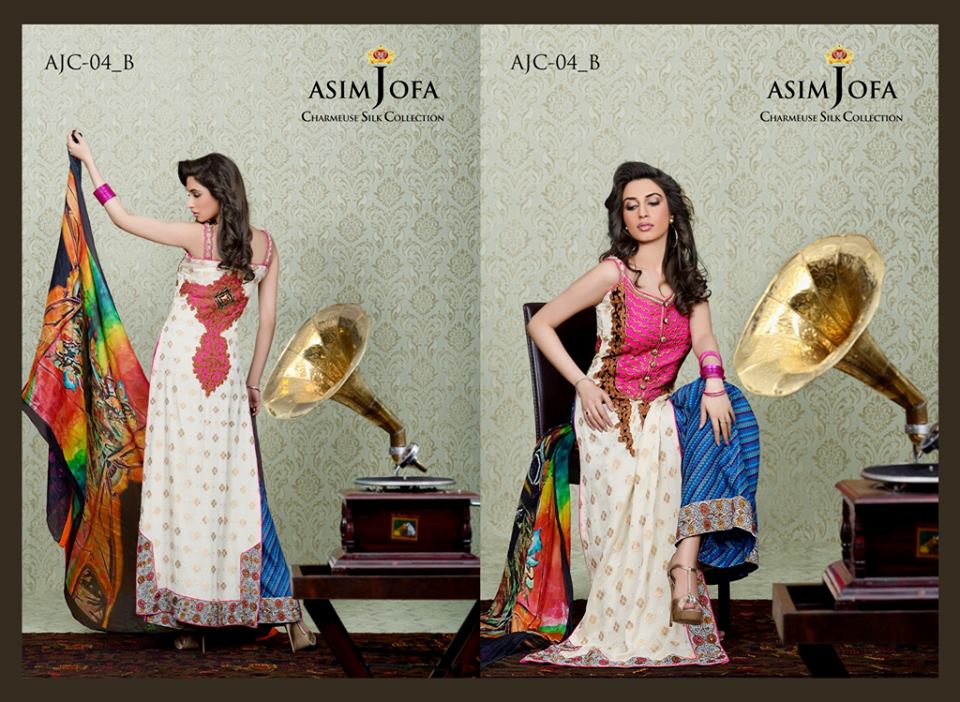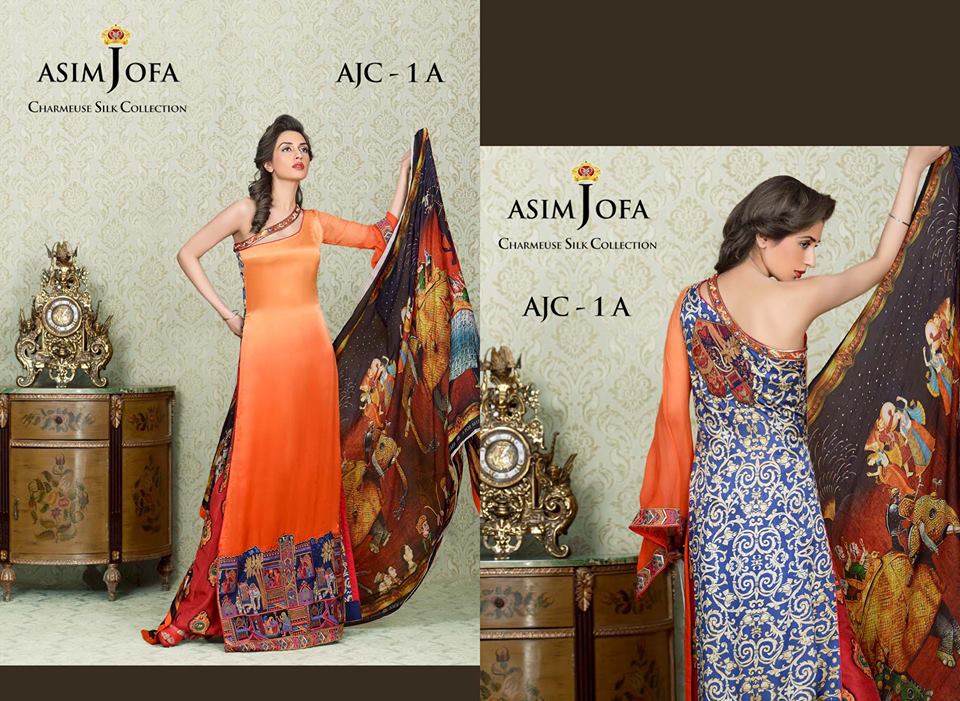 Embroidered Silk dress by Asim Jofa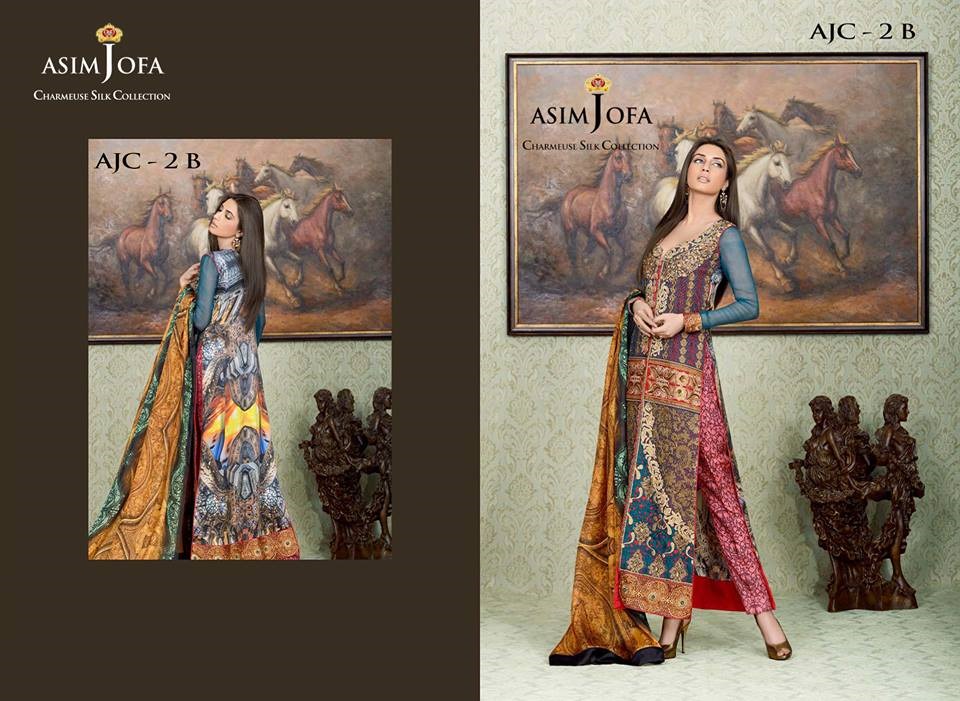 Asim jofa Charmeuse silk dress in fancy gown style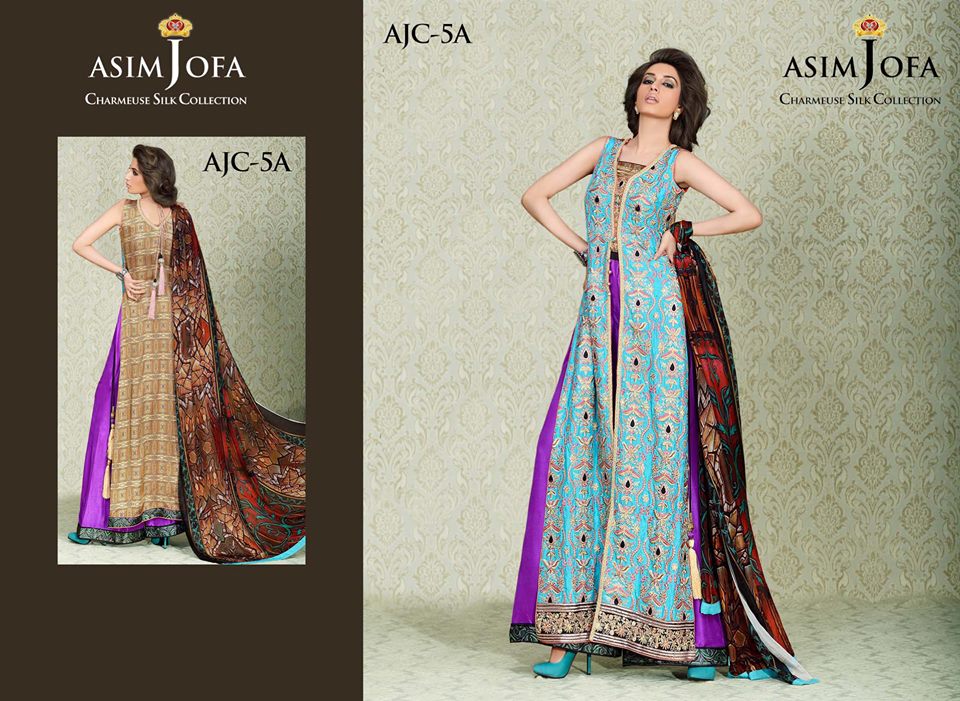 Event wear dresses by asim jofa
Dust brown color silk dress By asim jofa | Event wear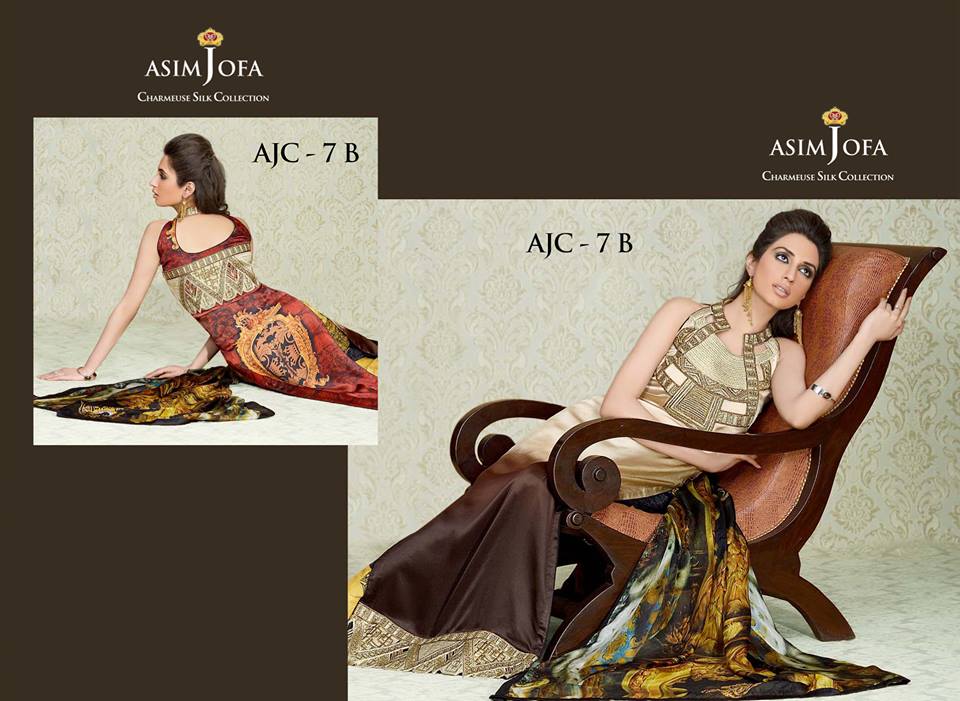 Fancy Silk Dress

Fancy dress in Green color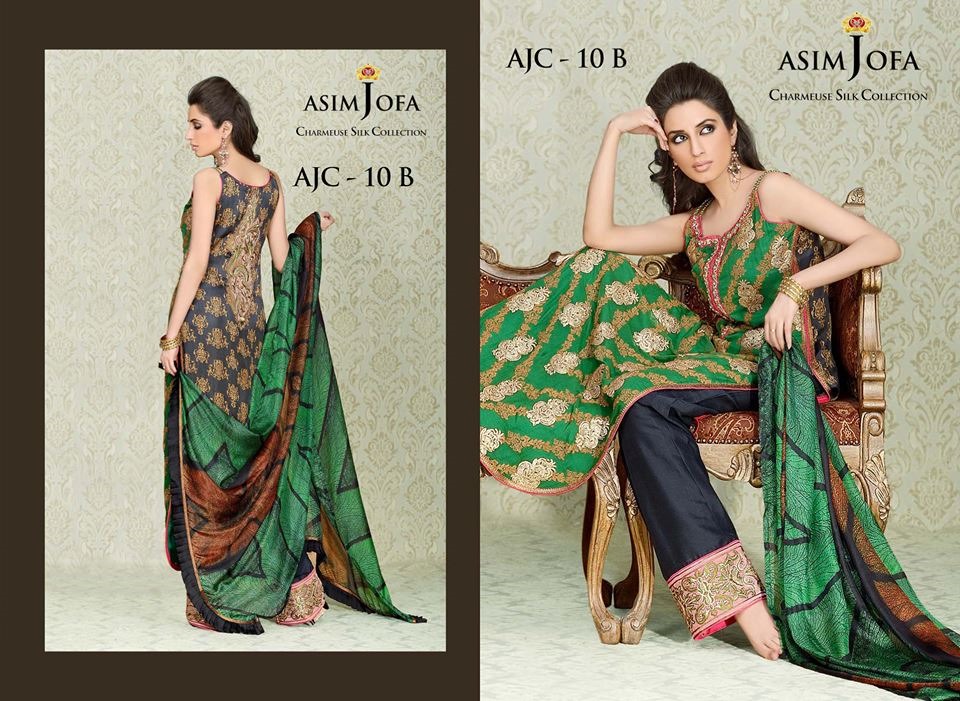 Asim jofa charmeuse silk collection