Now again back with some summer stuff! The shopping time is on; malls, bazaars, and markets are full of people searching the desired articles. Yes! It is said mostly that women love shopping because she wants to get updated with the latest fashion updates. It's the wish of every woman to wear some trendy clothes. Now the summer is just approaching, people are looking for new arrivals and materials. Many designers have launched their volumes; some are left behind. Recently Zara Shahjahan has launched their Summer lawn collection 2015-2016 for women comprising of new styles of designs. ZARA SHAHJAHAN is a well-known fashion designer of Pakistan, who started her career in 20014. In such a few interval of time, she has gained too much popularity because of her quality stuff and unique prints. She is not only popular nationally but also internally in different Asian & European countries. She releases her seasonal as well as occasional collections ever year like Winter, Spring, Eid Festival, etc. She is very famous for creating the wedding dresses and always participates in different bridal couture weeks like Pantene bridal couture week, Telenor bridal couture week, PFDC LOreal Paris bridal week, etc. Zara is likewise prominent for designing the lawn prints. Shas released her lawn collection for the year 2015 which consists of very beautiful summer season dresses with distinctive patterns. Her choices witness mixing up of antique, vintage, and modern styles.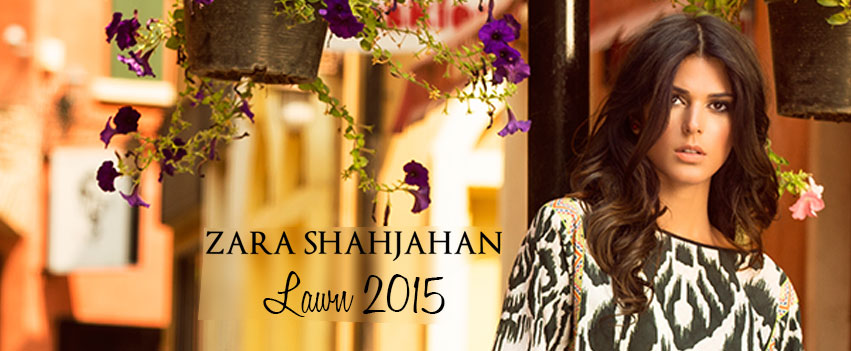 Latest Women Summer Dresses by ZARA SHAHJAHAN Lawn Collection 2015
This designer summer lawn collection mostly consists of floral, block printed, lightly embroidered, flowery pattern suits with artistic designing. As spring is just going so, you will see the flowers blooming on the beautiful dresses. Shirts are imprinted with sophisticated embroidery work around the borders, sleeves, and necklines. The series consists of single medium length shirts paired with cigarette pants, chiffon, and silk dupattas. The shirts have embroidered patch lines at the bottom of front, back and end of sleeves. The color combination is very impressive. Use of bold and light hues are contrasted to make beautiful shades that have their trendiness. In the summer mostly light colors are favored, so designer also make use of lighter color tones. The dresses are so comfortable as well as stylish to wear. They are perfect for your formal and casual summer wardrobes. Zara Lawn collection also includes three-piece un- stitched suits, ready to wear the variety of dresses having Kurtis, single shirts, and two piece suits. This assortment is just released, rush to your nearest outlet and grab your favorite item. Now have a look at the below-posted image gallery from Zara Shahjahan's Lawn 2015 Catalog and get inspired by the latest designs!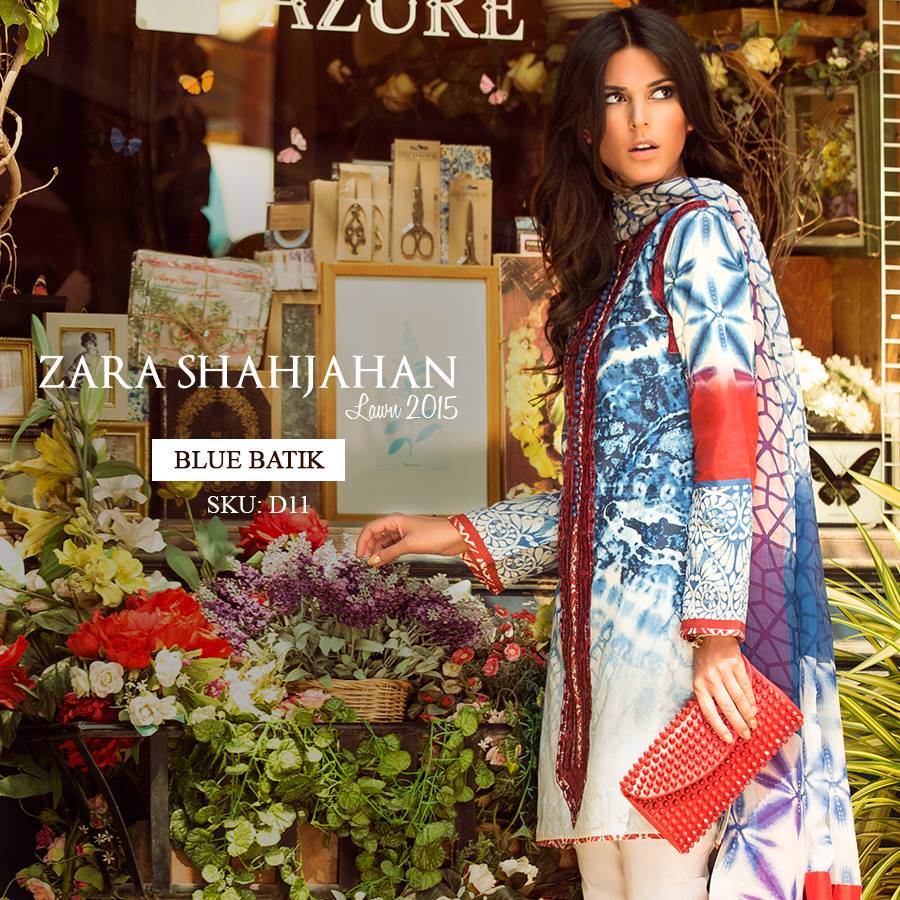 See More As:
Satrangi By Bonanza Summer Lawn Dresses Collection 2015-2016
Origins Spring Summer Ready To Wear Dresses Collection for women 2015
New Men Summer Spring Kurta Designs & Styles Latest collection 2015