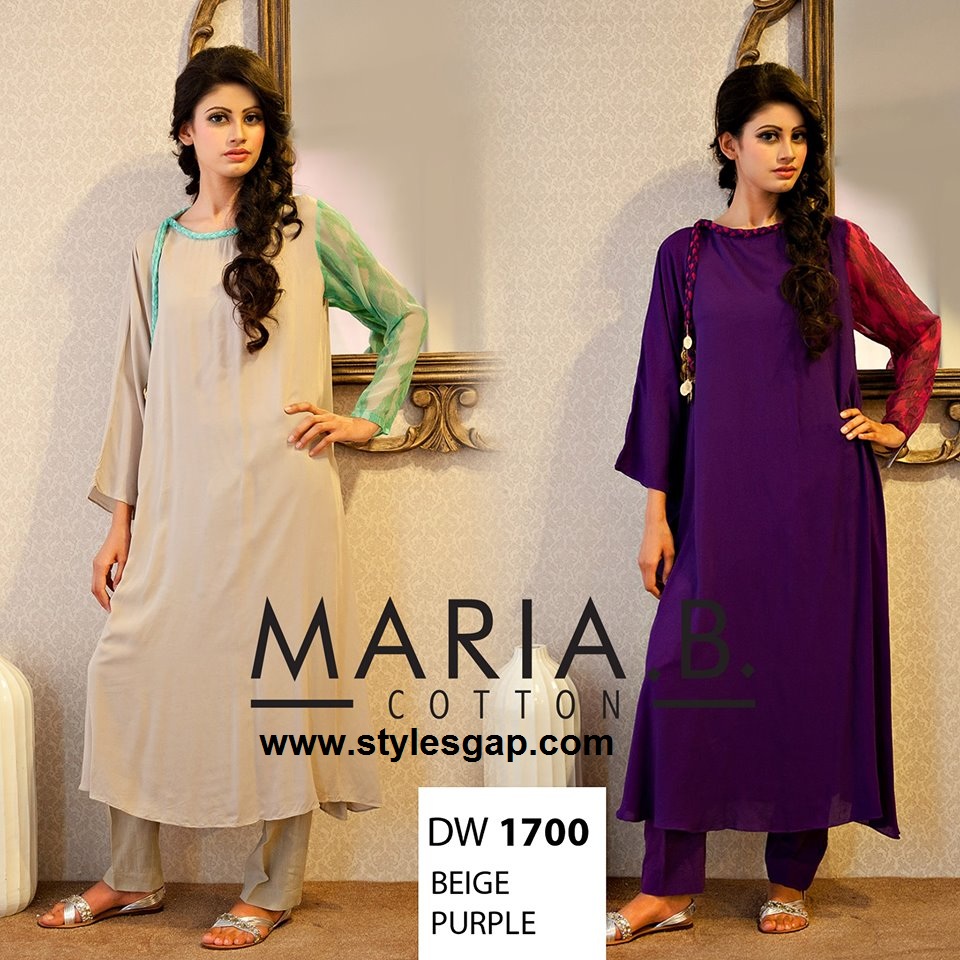 Maria B the Top Name in Pakistan's Fashion industry. It is famous all over the world due to its elegant and wonderful outlets. The Maia B clothes and outlets have their own specific prints and unique designs. She had graduated from " Pakistan School of Fashion Design" now known as "Pakistan institute of fashion Design" affiliated with La Cambre Syndicale Paris. During the study at fashion school, she always stood  first and got many awards due to her talent work. After graduation, she launched her fashion company which is the first professional fashion home in Pakistan. She is called one of the most popular Design Maker. Today we are going to discuss and feature Maria B Prints Latest Women Printed Dresses Eid Collection 2021. Basically it is the Volume 2. After the huge success of Maria B Prints vol 1 now second one is launched for Eid.
It is one of the most pretty and affordable collections. It consists of two and three-piece lawn suits. The dresses are beautifully embroidered and printed with unique designs. Each suit has its own charm and elegance. Nowadays there's a huge demand of organza and net dupattas so it is a big part of the assortment. You will see the floral, flowery prints, digital, ombre, tie dye, etc.
Maria B Prints Latest Women Printed Dresses Eid Collection 2021
Maria B has presented many collections but today we are posting about Maria B Prints Latest Women Printed Dresses Eid Collection. It includes the wonderful attires in cotton stuff having alluring and elegant prints. Thie shirts have jewelled motifs, tribal prints with fancy laces and borders. We have posted this one for you to enhance your looks by wearing them, Hope you will enjoy the images and change your outlook by wearing wonderful dresses.These suits are best to wear at events and festivals like Eid, parties, etc.
Made for free-spirited & bold adventures, Mprints Unstitched Eid II Collection lets you enter the modern world of eclectic prints – a new season with a new aesthetic. Click the images below to see the larger view.