A few weeks from now, Eid ul Fitr will be just ahead. Now you'll be wondering what to get yourself for this Eid, after the exhausting summer heat wave, you would want yourself a treat for this one. Be it a perfect wardrobe or the jewelry or the refreshing mehndi designs or the beautiful hairstyle, perhaps a girl wants it all to give herself a perfect outlook for the most auspicious festive occasion of the Muslim world. We are sharing Latest Eid Hairstyles Collection for women.
Beautiful Latest Eid Hairstyles Collection 2021-2022 for Women
As this year we all will be celebrating Eid during the blazing hot weather, we need to assure that our makeover would also turn out to be according. Lighting and refreshing colours of dresses will be selected for the occasion. Similarly, our hairs do will also be needing much of our attention this year. It's not easy to get yourself a hairstyle which is both beautiful and comfy. Therefore, we have brought you a list of hairstyles for this Eid, which will open a world of your choices for you. Let's move to the amazing collection of latest eid hairstyles.
BRAIDED HAIRDO'S:
For summers, braids are mostly the preferred option for a hairstyle. Though we have a very traditional image of braids in our minds, there is the huge set of variation we can bring into it to create fabulous hairstyles; these will look not only tidy and neat but also pretty with your Eid outfits.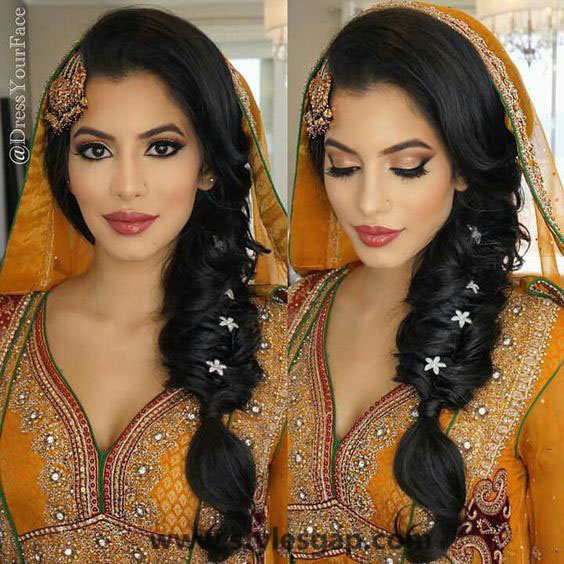 SIDE BRAIDS:
Side braids look great on girls of all ages. You can set the front of the hairs according to the shape of your face. Use brooches or floral adornments to create an alluring appeal. You can keep simple braid or the fishtail braid.
MESSY BRAIDS:
Funky messy braid are popular everywhere in the fashion circles, these braids can be easily carried and gives your hair the desired volume. The advantage of keeping messy braids is that they can keep your hair all tied up but at the same time looks gorgeous and glitzy.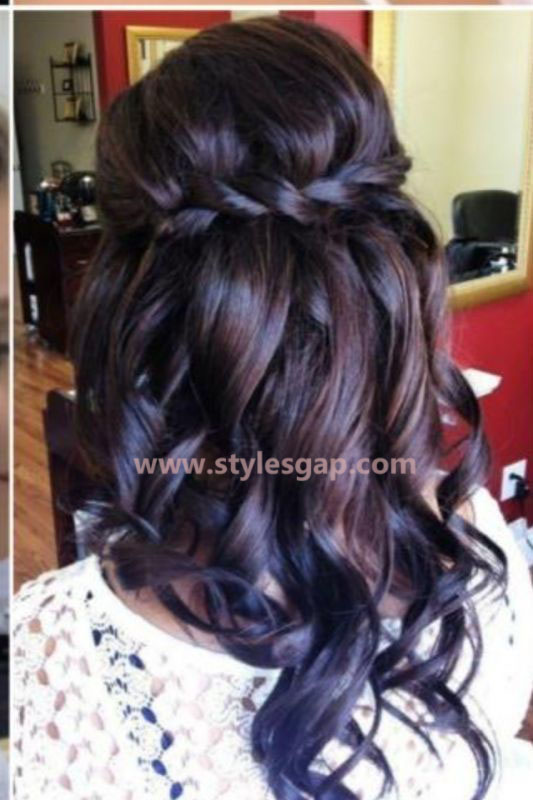 HALF UP HAIR BRAID:
It is a perfect hairdo for girls, it is simple yet beautiful. Keeping half hair tied in a braid band around the head and half hair open. It gives you a royal and elegant outlook for the occasion of Eid moreover looks great with traditional Pakistani dresses.
STYLISH HAIR BUNS:
Girls love to carry buns in summers. Though they seem too casual yet you can create your set of creativity into it.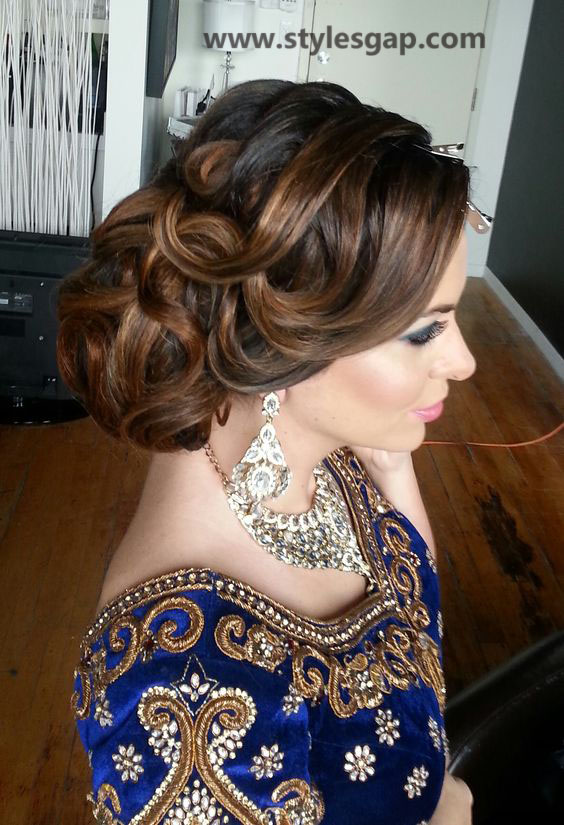 TOP KNOT:
Top knot is a lovely style which ties all of the hair up in a knot in a neat and perfect way. A top knot can be made simple or fancy by adding few beads or sparkling brooches. Whether you have silky straight hair or frizzy curls, it looks great on both.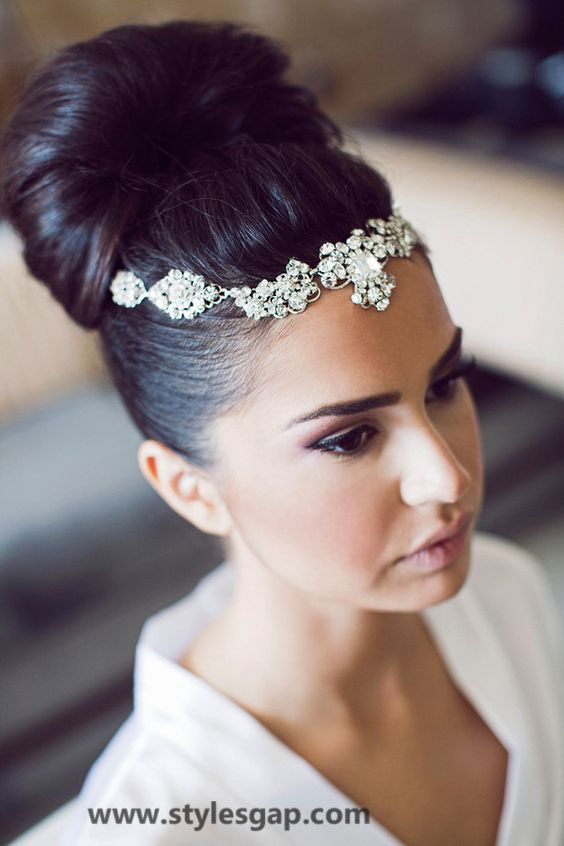 SIDE BUNS:
Side buns are again a great option for a formal Eid celebration. First, you need to give your hair few curls at the bottom then tie up them in a side bun it will give you an amazing outlook. Keep few little bangs with curls of your hair hanging from the sides of your bun.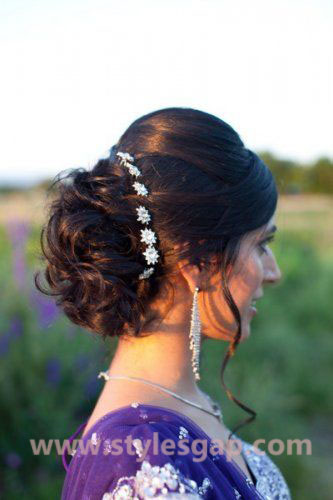 MESSY BUNS:
Messy buns are easiest to carry and prettiest to look. Yes, messy buns will also rock the outlook of your dress and your makeover.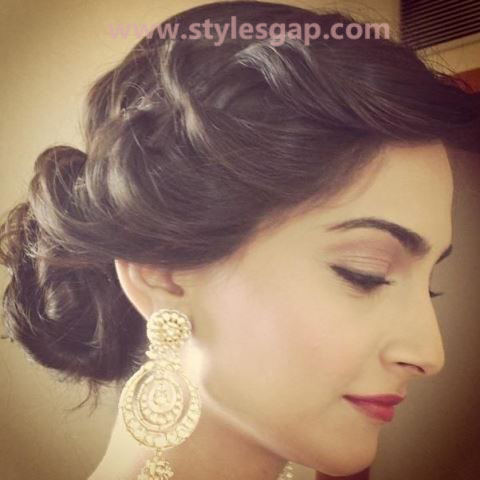 SIMPLE AND STRAIGHT:
If you are not a big fan of playing with your, then you may also try to keep them straight and simple especially if you have long hairs. Long straight hair looks great on each dress and will make you shine whole day.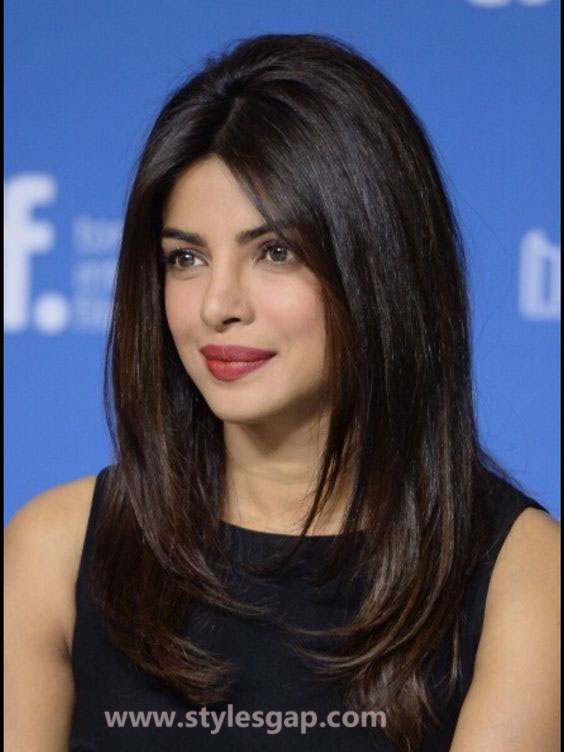 CURLY HAIRDO'S:
If you want to add more volume to the hair, then you can simply try adding few long or small curls as per choice. Try to keep to the bottom of the hair this will add a certain charm to your hair.
Latest Eid Hairstyles Collection for Women:
Here we are posting some of the lovely Eid hairstyles for you girls to help you out. I hope you will love them viewing and give them a try.
See More As: