Fashion trends in Southeast Asia are still connected to the roots of its Mughal emperors. Even after many years, our culture reflects their influence. Especially when it comes to apparels, there is a variety of dresses which clearly remind us of Mughal's era. The traditional Anarkalis also take us back to the old times. Long beautiful Anarkalis with elegant churidars look too pretty. They simply magnify the beauty of eastern women. Dresses like these are worth to keep on trend to preserve our cultural heritage. Today we are sharing the Latest Anarkali Suits & Dresses Designs.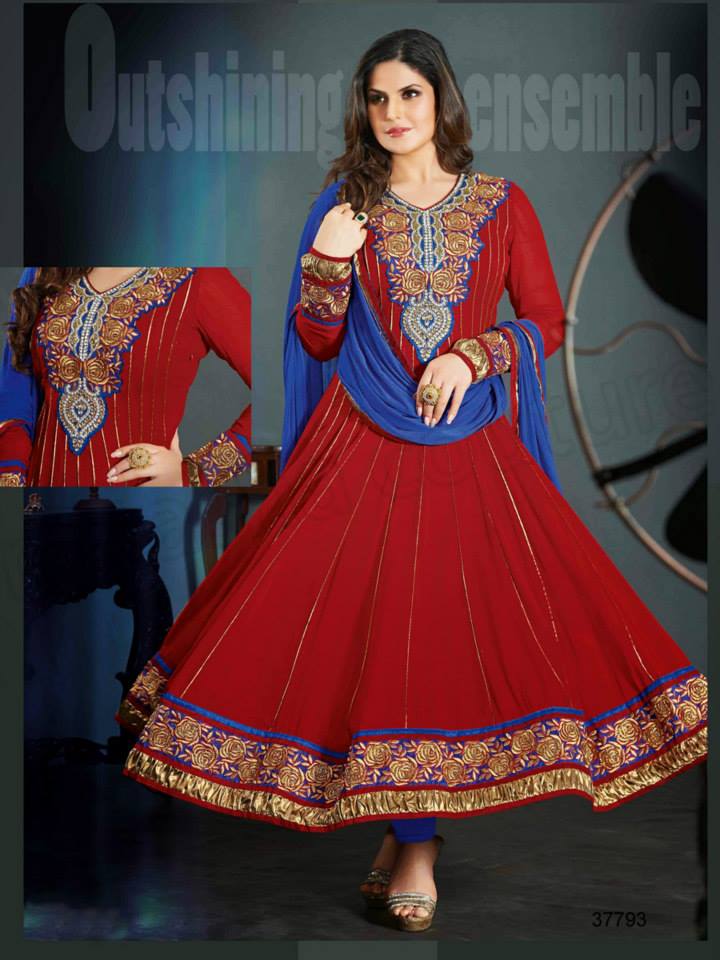 Natasha Couture is one of the best fashion selling brands that provides you the variety of apparels including salwar kameez, sarees, kurtas and Anarkalis. Their collection is indeed the finest to wear and to carry on all types of occasions. Like every year, this brand brings you the latest of its collection for Anarkali dresses for this year. It will take you by no surprise that Natasha Couture has created a bold, fancy, elegant and incredibly gorgeous range of Anarkali suits designs collection. It has made its name not only in India, but it also has made its customers in many other countries.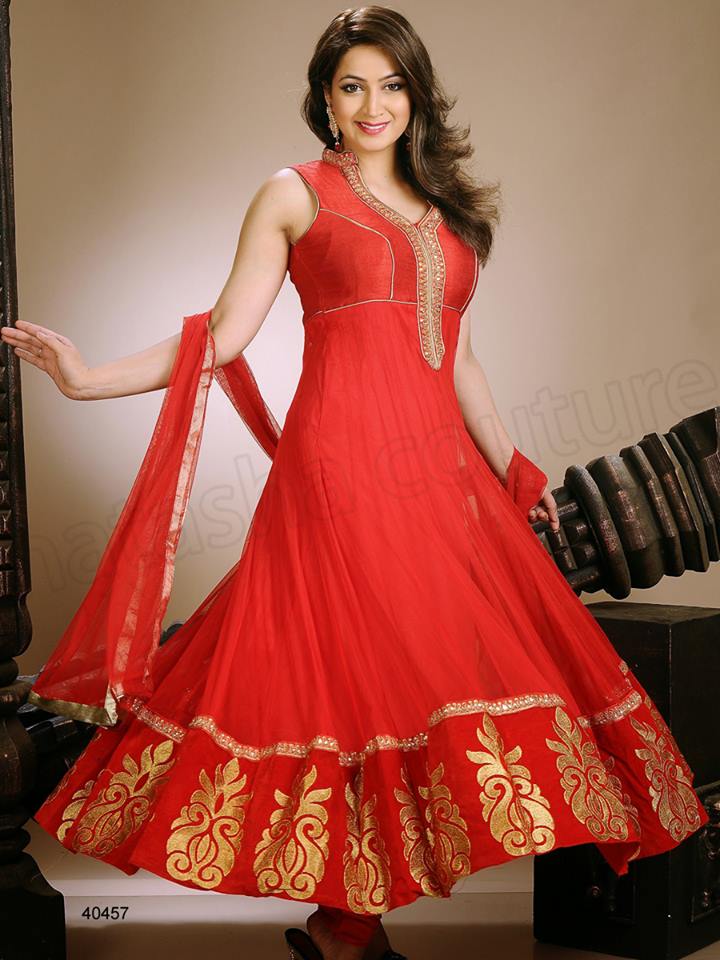 Latest Anarkali Suits & Dresses Designs 2018-2019 Indian Collection
The Latest Anarkali Suits & Dresses Designs Indian Collection contains beautiful designs of Anarkalis. Natasha Couture is going to provide yo with the best deals with the best prices. The color scheme is kept highly surprising carrying the variation of green, blues, red, rust, ivory, beige, metallicgreyss and purple. From the old traditional styles to the newest wedding trends of Anarkali suits, you can get all under the label of Natasha Couture. These Anarkali frocks are full of classy flares. Few of the dresses even carry half or full jackets over the dress. The dresses carry the extravagant piece of art in the form of fine thread work with such a skilful weaving.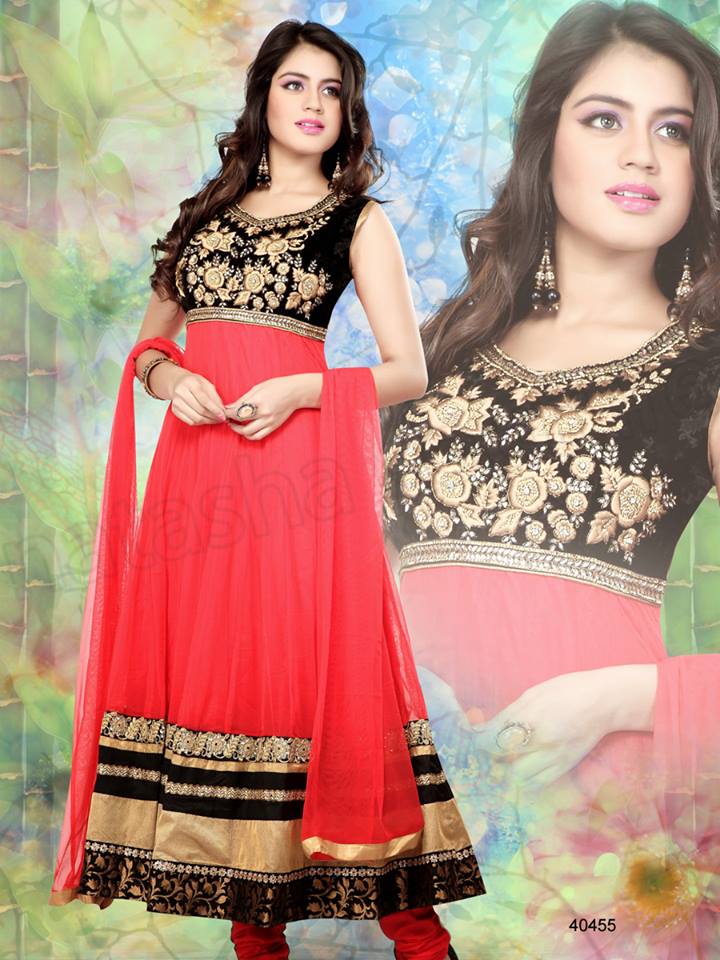 The cholis of these Anarkalis are given a perfect volume with pleats and flare. The neck designs are kept in traditional style. While of the few dresses are embellished with pretty floral patterns over the shoulders and sleeves. Light crinkle chiffon is mostly used in the cholis of these Anarkali frocks. There are two types of cholis that remained in focus while creating this collection. One carries plain chiffon whereas other carries double layers of chiffons with the inner one carrying some prints or the outer one with heavy embellishments.
Natasha Couture has no doubt mixed up the staggering styles with stunning designs.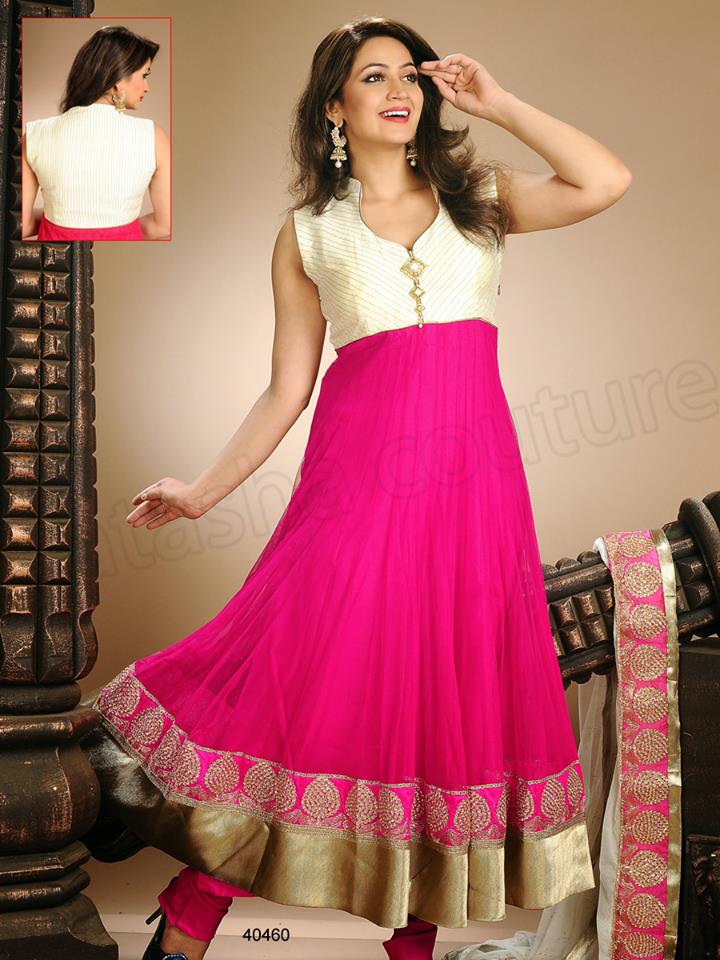 The whole couture is divided into party wear Anarkali suits and formal wear suits. It gives you the ease of selecting the desired one according to the function and occasion. NC has brought out such a fine collection of traditional Anarkali dresses that various Bollywood Divas and celebrities are even seen in these Anarkalis ramping or carrying them on wedding occasions. So either you want to keep it casual or want to keep it glamorous and glitzy.
See More As:
Comments
comments