Gul Ahmed has the great name in the textile industry of Pakistan. It is one of the Most Popular and Biggest Clothing industry. It includes the Best Outfits and Clothes having High Quality Stuff and Material. The Gul Ahmad Group began trading in Textiles in the early 20th century. In 1953, The Group decided to enter the field of Manufacturing under the name Gul Ahmad Textile Mills Limited, and was incorporated as a privately limited company. In 1972, it was listed on the Karachi Stock Exchange. Since then, the company has made Rapid Progress and is Currently one of the Leading composite Textile houses in the World. Their Clothes are Valuable and Comfortable To Wear. It has its different Collections, including Summer Collection, Winter and Spring Collections At Every Season and Every Event the Collections are Updating. Enjoy Your Every Season By Wearing The Best Designs and Prints Of Gul Ahmed.
Best Embroidered Lawn Suits for Women by Gul Ahmed.
Collect The Best Lawn Collection this Summer By Gul Ahmed. It is Presenting the Best Embroidered Lawn Prints and Designs, Which You can Wear This Summer, They are Most Comfortable and Easy to Wear. You can wear it at any type Of Occasions, Get together's, Events, Parties and Many More. The All Prints i am Posting Here are the Original and Latest Prints. They are Available in Different Colours and Designs. So Make your Summer More Cool and Bright By Wearing the Cool, Charming Dresses.
Stylish and Elegant Embroidered Lawn Collection 2013 By Gul Ahmed.
The All Dresses Posted here are of Latest Embroidered Lawn Collection. Dresses Have Embroidered Front, Printed Back, Sleeves, Dupatta and Shalwar.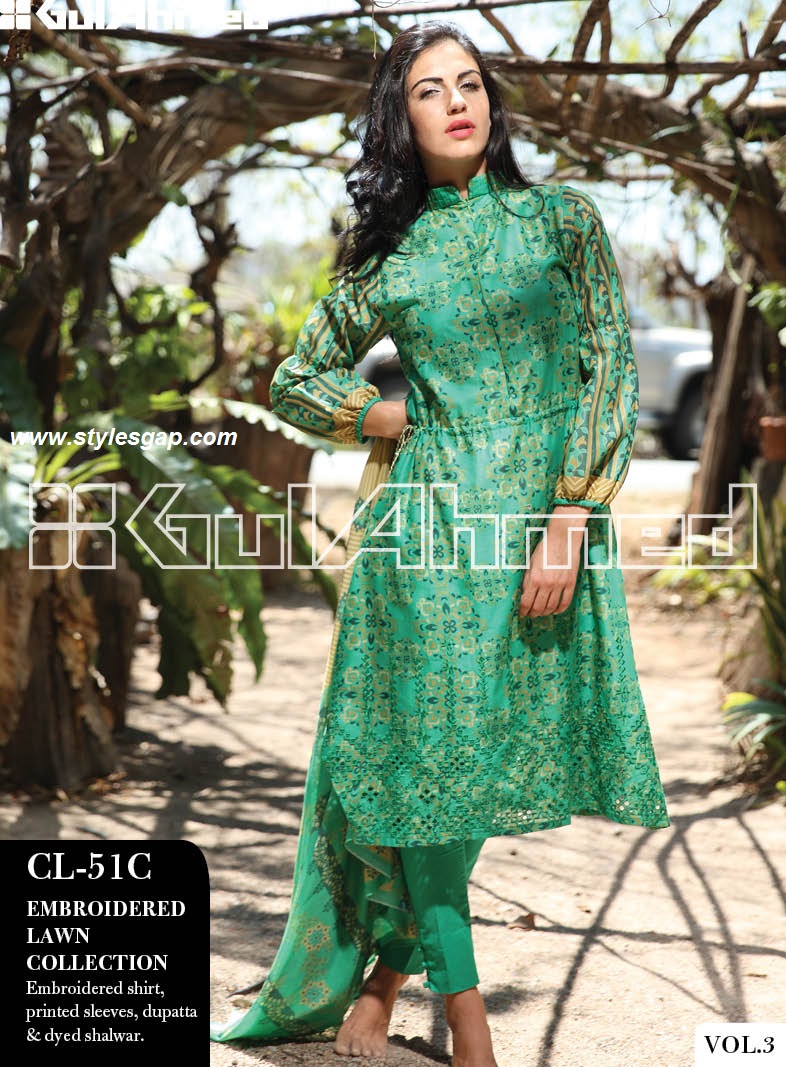 Comments
comments